Royal wedding begins with 'Istiadat Bersuruh'
By Azlan Othman, Azaraimy & Yusrin Junaidi
Photo: Info Dept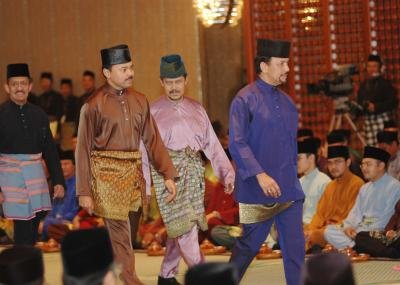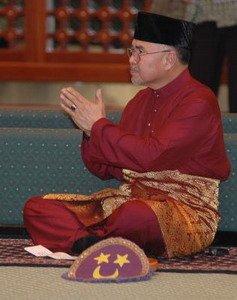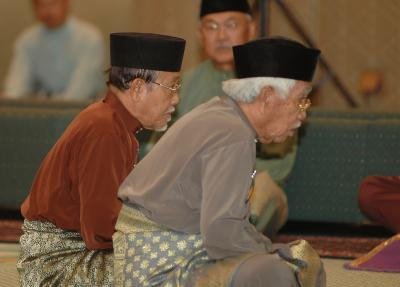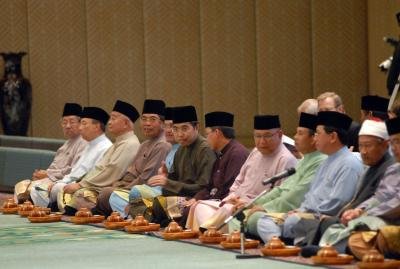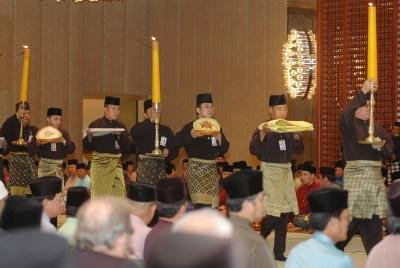 His Majesty the Sultan and Yang Di-Pertuan of Brunei Darussalam yesterday attended the marriage proposal ceremony or "Istiadat Bersuruh Diraja" at Baitul Rahmah in Istana Nurul Iman for the royal wedding between Her Royal Highness Princess Hajah Majeedah Nuurul Bulqiah and YM Pengiran Khairul Khalil Bin Pengiran Syed Hj Jaafari.
At the ceremony steeped in Brunei customs and traditions, the groom's side would approach the bride's side and officially declare the intention of the groom in seeking the hand of the bride in marriage. The bride's side would then officially reply their cognizance of the man's noble intention.
Also present at the ceremony at Istana Nurul Iman were His Royal Highness the Crown Prince Hj Al-Muhtadee Billah, HRH Prince Mohamed Bolkiah, HRH Prince Hj Sufri Bolkiah, HRH Prince Abdul Malik and HRH Prince Abdul Mateen.
The ceremony kick-starts the two-week long events of the royal wedding held day and night at four venues. Brunei's royal regalias inherited for centuries also make an appearance during this occasion. - Borneo Bulletin (2nd June 2007)